You may have heard that Buddhists are supposed to be vegetarians, which isn't strictly true. But it might surprise you there are warnings in Buddhist sutras about eating garlic and onions. And drinking alcohol may or may not be allowed, depending on your particular school of practice.
So what are the diet rules for Buddhists?
Meat
Although vegetarianism is encouraged in all schools of Buddhism, in most it is a personal choice and not a strict requirement.
The first Buddhist nuns and monks who lived at the time of the historical Buddha were not vegetarians. Those ordained into the monastic sangha ate one meal a day, before noon, and they obtained all of their food by begging. They were not allowed to buy food, and they certainly couldn't take food not offered to them. The rules of the Vinaya-pitaka provided they were to eat all of the food they received with gratitude. And if they were given meat, they were to eat the meat.
What about the First Precept — do not kill? Certainly the Precept has inspired many Buddhists to abstain from meat entirely. But there were reasons why a completely vegetarian diet might not have been practical for people traveling around northern India 25 centuries ago.
According to the early sutras, the Buddha attracted a substantial following. At times hundreds of disciples traveled with him from village to village, teaching and begging for food. Especially during colder months, these traveling mendicants might have depleted a community's store of rice, vegetables and fruits pretty quickly. They were to take only what people could spare.
(This was possibly one reason the Buddha limited the monks to one meal a day, so they wouldn't make a nuisance of themselves begging all day long and become burdens to their benefactors.)
Note that the rules about meat in the Vinaya applied only to monks and nuns. Buddhist laypeople often do choose to avoid meat, however, either all the time or on uposatha days.
There were some limitations, however. There were ten specific kinds of meat considered inappropriate to eat at all; these included horse, elephant, dog, snake, tiger, leopard and bear.
Further, monks were not to eat meat if they had reason to believe the animal had been slaughtered specifically to feed monks. And this takes us to the First Precept and why eating meat may not be a violation of it.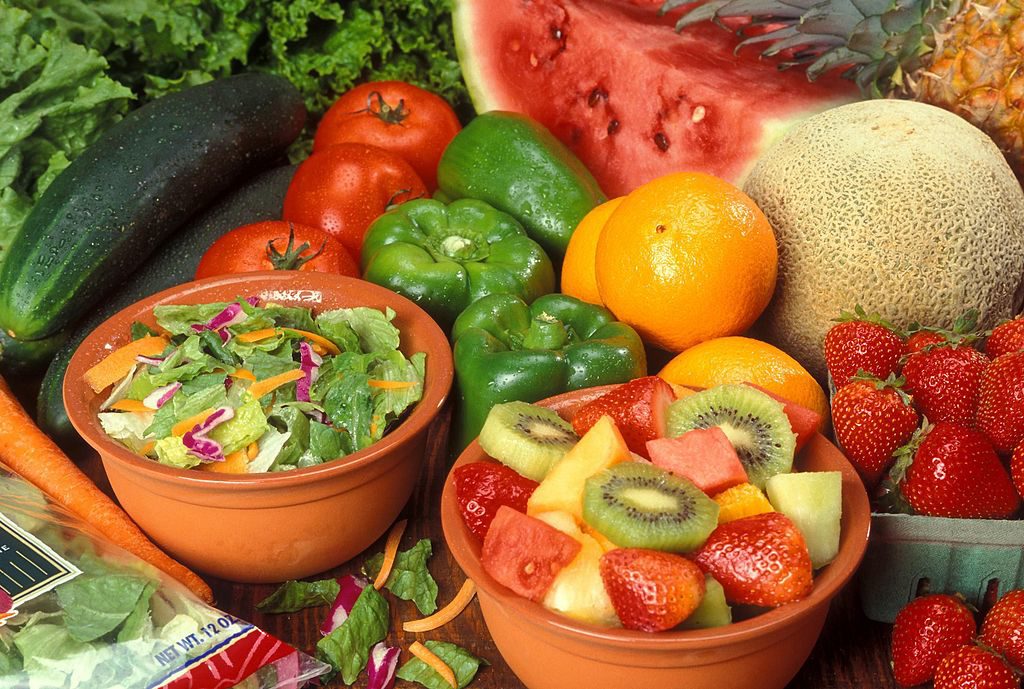 Killing and Not Killing
We may think that to eat meat at all is to be complicit in the animal's death. A great many Buddhists see the issue that way. But in Buddhism, one's intentions or state of mind are critical to whether an act is moral, or not. To kill an animal, or to observe an animal killed for one's benefit, requires a cruel or callous state of mind. This makes the eating of such meat a very different act from simply accepting an offering of someone's leftover mutton stew.
That said, other Buddhists would argue that to eat meat is to encourage others to kill. Making a living by producing or selling meet is one of the five kinds of work the Buddha specifically called out as being inappropriate for those seeking enlightenment (see "Right Livelihood"). If we all stopped eating meat then some would not have to defile themselves by being butchers.
Devadatta's Rules
Devadatta was a disciple of the Buddha and also his kinsman by marriage. In the Pali scriptures, Devadatta is portrayed as jealous of the Buddha. At one point Devadatta suggested the lives of the monks and nuns could be more austere, and one of his proposed austerity rules was to give up eating meat entirely. The Buddha rejected this proposal.
Because this story appears only in the Pali scriptures and not in corresponding Chinese/Sanskrit versions, there is reason to think it was not in the original text. Still, there is a reason why the Buddha might have rejected an absolute rule about eating meat, besides the reasons already given.
Making a fetish out of rules or austerities is discouraged in Buddhism. This doesn't mean the rules aren't important, but attaching one's ego to what a good Buddhist you are is counter-productive. From a spiritual perspective, it's healthier to eat a little meat now and then than to become too self-righteous about avoiding meat.
Vegetarianism for Mahayana Monastics and Laypeople
As Buddhism moved into China early in the first millennium CE, Chinese culture forced monastics to make some changes. One of these was to become more self-sufficient. Monastic communities in China and elsewhere in east Asia produced or purchased food rather than beg for it. And if a monastic community purchased meat, it was fairly certain that an animal had been slaughtered just to feed monks.
Probably for that reason, for centuries Mahayana monasteries have tended to prepare only vegetarian meals. Some of the Mahayana sutras advise that a follower of the Buddha, lay or monastic, should refrain from eating meat entirely.
Still, vegetarianism remains a personal choice in most schools. Why not an absolute rule? This touches on how Buddhism understands renunciation. When someone personally realizes the wisdom of giving something up, he or she will do so willingly. To give something up because somebody says so isn't the same thing.
Other Consumables: Intoxicants and Pungent Herbs
The Fifth Precept advises us to avoid "fermented and distilled" intoxicants. Generally, Theravada Buddhists interpret this precept to mean avoiding alcohol, and Mahayana Buddhists think it means to drink in moderation.
Read More: To Drink, or Not to Drink
Finally, we come to the five pungent herbs — onions, garlic, scallions, leeks and chives. Some scriptures advise avoiding these foods, first because they were thought to be aphrodisiacs; and second because bad breath offends people who might otherwise listen to you teach the dharma. This is a rule still observed in some schools and ignored in others.
[This is an article I wrote for the Buddhism section of About.com. However, since About.com has removed it from their servers, all rights revert to me.]