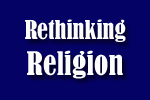 Shortly after I began writing the Buddhism section of About.com, a reader named "Ernie" contacted me to complain about rituals, among other things. He was interested in Buddhism, he said, but he was turned off by the rituals. When I explained that the rituals have a purpose and suggested he give them a try, he angrily replied, "Buddhism, like all other religions, has its rigid robots who know everything about their religion's ritual and nothing about its heart."
A person who insists that a centuries-old tradition change itself to accommodate him perhaps is not one to accuse others of rigidity. He also didn't explain why "ritual" and "heart" are mutually exclusive. Ritual can touch the heart, in fact. if you put your heart into it.
I wrote in Rethinking Religion:
Across religious traditions, ceremonies and rituals function to create a sanctified space, and those who enter that space are dedicating themselves to fulfillment of the ultimate concern of their religion, whatever that is. The space is sanctified by the participants' own reverence and devotion, and ritual objects such as chalices, crosses, incense and candles give physical presence to that reverence and devotion. …

…I'm not saying that rituals and ritual objects have magic power. I'm saying that rituals and ceremonies, when carried out with care and attention, can have a palpable psychological impact on the participants that really can expand awareness and change perspectives.
Modernity has become very anti-ritual, for some reason. Like my correspondent "Ernie," the very idea of participating in ritual is unacceptable to many. This may spring from a fear of loss of autonomy or individuality; to participate in group ritual is to relinquish doing one's own thing, even for just a little while. Or, we may shrink from ritual because we think they are superstitious; we chant some words and perfume the air with incense and perhaps unseen spirits will listen to us. But there are a lot of ways to think about ritual.
Part of the reason I wrote Rethinking Religion was to open up the definition of "religion" so that it applies to traditions other than the Big Three of monotheism — Judaism, Christianity and Islam. In thinking about what all traditions considered "religions" have in common, it seemed to me that the One Constant Thing is that they are all about connecting to or realizing something beyond the individual, finite self. The something might be God, although not necessarily. The practice might involve prayer and worship, although not necessarily. And, yes, the discipline or practice probably is framed by doctrine that cannot be verified objectively but which might be personally verified in one way or another. But merely believing in the doctrine is not the point. Religion is also something that we do, and how we live and experience ourselves and our lives.
Rituals are also about making something visible or tangible that is invisible or intangible. A wedding ceremony is a tangible expression of a couple's love and commitment, for example. Rituals can help us express and share joy and sorrow, grief and hope, in a nonverbal way. Mindfully practiced, a ritual can bring the teachings of a religious tradition "into the body," as we say in Zen, making the religion something more than some ideas or beliefs we carry around in our heads. The physical activity of ritual brings the religious tradition into your body and life in subtle, subconscious ways.
Rituals are not necessarily religious. I was thinking about ritual after attending the recent funeral of my brother, a retired U.S. Army officer, complete with an honor guard and three-volley salute. To me, this part of the ritual spoke of continuity — that my brother was part of a tradition that extended into the past and will continue into the future. There are rituals expressing patriotism and loyalty to sports teams. Again, rituals are a way to make tangible one's connection to something larger than oneself.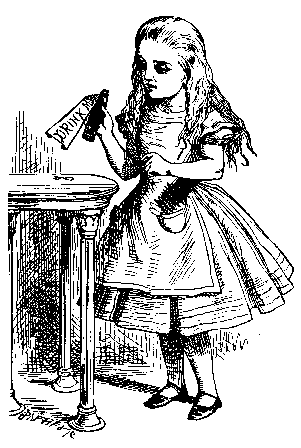 In modern times much of Christianity de-ritualized worship services. In some Protestant denominations little is expected of the congregants other than to sing the hymns, hear the sermon, and occasionally  bow their heads. I saw a video of communion inside one of the big Christian megachurches and found the entire spectacle annoying, from the congregants who received the bread and grape juice on trays and consumed them as if they were party hors d'œuvres to the schmaltzy organ music that oozed over the proceedings like pancake syrup. The minister's wife talked nonstop through a microphone, reassuring the congregants that by receiving communion they would also receive God's blessings and various other benefits.
But the congregants just sat there. There was no expression of devotion or commitment to their religion's ultimate concerns. There was no mindful expression of the mystery of life and death or (important to Christians) the sacrifice of Christ. It was a transaction; drink the magic potion and become one of God's Chosen People.
At Patheos, a student of religion at Boston University named Connor Wood wrote of the importance of ritual to religion. His use of the word index is puzzling to me, but I think he's using index in the sense of measure or indicator. He argues that while words are purely symbolic, indexes are inseparable from the thing indicated. And rituals are indexes. Modern internet culture, however, is purely symbolic and disembodied, and people of that culture are more than ever baffled by the idea of ritual.
Remember that indexes are efficient; simply showing up for temple each week conveys much more information than words realistically could. But words are also rational. Logical arguments require language, not actions. And so our culture, which highly values logic, elevates reasoning and language over bodily habits, a preference rooted in historical Protestant emphasis on Scripture over rituals. Rationalism trumps efficiency.

This Protestant anti-ritual attitude is staggeringly amplified in Internet culture, the most de-ritualized social space in history. We can't see each other; others can't see us. There's no way for social conventions that involve the whole body to take root. And so the way we communicate online is almost purely abstract and discursive, and thus extremely symbolic.
Religion divorced from the body becomes something entirely abstract and symbolic, and the symbolism itself is increasingly detached from anything but ideas. Like "Ernie," who felt attracted to Buddhism but was outraged at the idea of practicing it,  we forget the simple truth that religion is about experience, in particular our experience of living and dying. It is about trust in things we may not understand intellectually. It is about dropping away the hard shell of self and becoming vulnerable — to God, or enlightenment, or whatever your tradition calls its ultimate concern.
When religion becomes just about ideas or beliefs, is it still religion? How may intellectual theory cause us to transcend the self? Where is the commitment, the sacrifice, in mere loyalty to belief? Indeed, what seems to happen more often than not is that religion becomes fused with ego and becomes just an attribute of the self. Through ritual, religion becomes fully embodied, and we learn how to experience it, not just how to think about it.