Brad Warner reports getting this email from somebody:
"No please white American dude tell me again what Buddhism is. He knows white Buddhism, he's culturally appropriation, he makes money off defining a culture that does not belong to him – which he tried due to his many failed business ventures and bands – and I have no problem with his identifying as Buddhist but with any white American defining Buddhism when that culture doesn't belong to them."
Never mind that Warner put in years of study in Japan with Gudo Nishijima; according to some, Buddhism doesn't belong to white people.
As Warner points out, Buddhism itself has already been established  in many different cultures — the move from India to China, for example, required a huge cultural adjustment — and doesn't belong to any one. I'd add that Buddhism itself transcends culture. I'd also like to point out many western Buddhists are not white; "white" and "western" shouldn't be synonyms.
But this is an issue with many, many facets. "Western" Buddhists are a broad range of people, from those who have taken ordination vows and dedicated their lives to dharma, to those who are superficial practitioners and don't know dharma from doughnuts. But you can find the same range in Asia. Somehow, superficial Asian Buddhism doesn't raise anyone's hackles.
Even so, I've seen enough people sneer at "western Buddhism" to know that in many circles, Buddhism isn't taken seriously if it isn't Asian. It is assumed that if a westerner, especially a white one, embraces Buddhism as his or her path, that person is not serious. Their spiritual path is just an affectation, something they'll get over someday when they grow up.
I came to realize at one point that this perspective often is all about the presumed superiority of western civilization. From this perspective a westerner, especially a white one, who turns his back on the Default Religion of Christianity and turns to Asian philosophy and spirituality cannot possibly be serious. Some things are all right for Asians — until we get around to converting them, presumably — but if a westerner converts to an Asian religion, that person is an obvious flake. He's just trying to get attention, or something.
I've also run into similar attitudes within western Buddhism, however. One finds people who cannot wait to stamp out all vestiges of Asian culture in western Buddhist practice right now, for example. And I'm not saying that Buddhism must somehow be stylistically Asian, or that there's something wrong with expressing dharma in a western cultural context. But to me there's often a strong whiff of western cultural arrogance, if not downright racism, behind these efforts.
Western Buddhism will evolve and develop its own ways of doing things, and already there are Buddhist centers and western teachers that have left off the traditional robes and non-English liturgy, and that's fine. But right now mostly we're like new piano students who need to master the old, standard scales and exercises before we get experimental with style.
And I also think that if an individual feels uncomfortable with traditional Asian forms, that discomfort usually is a symptom of clinging. Demanding that Buddhism change to become more "comfortable" is not addressing the real problem.
On the other hand, when more traditional Buddhism is practiced by westerners — robes, Asian liturgy and all — I've heard it derided as "orientalism." Orientalism is a particular kind of cultural appropriation — the stereotyped representation of Asian culture, especially when it reflects a colonialist attitude. Orientalism becomes fashionable from time to time.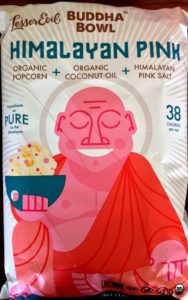 But in my experience, in actual dharma centers that retain Asian liturgy, robes, art and similar forms, it's mostly because the teacher, or the teacher's teacher, or the founder of the center, was Asian, and the Asian accoutrements are maintained because they are what the members know.  Certainly, there's a lot of frivolous use of Asian sacred art, but western Buddhists usually are not the perpetrators.
There are examples of appropriation that aren't necessarily cultural; the mindfulness fad comes to mind.
There are the Buddhist "naturalists," who want to change Buddhism so that it makes sense "within a thoroughgoing materialist worldview." I'd say one of the functions of Buddhist practice is to help us stop clinging to a thoroughgoing materialist worldview; see this Brad Warner interview, for example.
The Buddhist idea is revolutionary, because if you take it to its logical conclusion, it really overturns all religions and makes materialism seem ridiculous.
The naturalists apparently are stuck in the notion that material is "real" and what isn't material is not real, but even science doesn't go there any more (talk to a quantum physicist about this). And Buddhism certainly doesn't go there, especially Mahayana, which considers phenomena to be neither real nor not real. And don't get me started on yogacara, which considers nothing to be "real" except vijnana — the level of consciousness that connects senses and sensory objects. The naturalists are not trying to "correct" Buddhism to remove its "superstitious" elements, as they imagine it. They are trying to gut it and turn it into a handbag for their own western-centric views.
And there are the infamous Buddhist Geeks, who have been called out many times for their apparent reluctance to invite ethnic Asian teachers to speak at their conferences.
When I was writing about Buddhism for About.com, I sometimes heard from ethnic Asians — some living in Asia, some not — who had been lectured by white western Buddhists that the Buddhism they had grown up with was not real Buddhism. This opinion often centered around the common misunderstanding that all Buddhists meditate, when in fact, most do not.
Part of the problem, too, is that many of us who practice within a particular tradition don't get exposed to other traditions and have little appreciation of how different they can be. Or, they may assume "their" version of Buddhism is the correct one, although generally this attitude is discouraged. And then there are "book store Buddhists" — people who have read about Buddhism but who have never formally taken the Refuges or practiced with a teacher or sangha.
I'd say the longer one practices, and the more one is exposed to other schools of Buddhism, the more humble one gets about it. That's certainly true for me, anyway.
For a lot of reasons, the merging of Buddhism into western life and culture is not happening all that smoothly. But it is happening. And some of us are very serious about it.